W

elcome to Branchville High Schoo

l
Home of the
Yellow Jackets
School Announcements
Happy Thanksgiving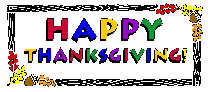 Educational Cartoon
Text Message
To receive general school announcements
Text
@235c
to 1-901-871-0509
To receive sports announcements
Text
@sports13
to 1-901-871-0509
Branchville High School gets a "A" on ESEA
BRANCHVILLE HIGH SCHOOL
scores a
91
on ESEA.
BRANCHVILLE MIDDLE SCHOOL
gains
8
points.
The federal Elementary and Secondary Education Act (ESEA) emphasizes equal access to education, sets high standards for academic performance, and demands a rigorous level of accountability from schools and districts. ESEA authorizes an important group of education programs administered by the states.
Scholarship Information
Scholarship information for the 2014-2015 School Year can be found on the guidance page under Departments on the left side of the page. The scholarships listed on the page does not represent a complete list of what Branchville Seniors are eligible for.
Branchville High School 2014 Palmetto Gold Winner
BHS
2014
Palmetto Gold Winner
ONLY THE BEST AT BHS
Planet HS
To see updated information about sports and other events at BHS please go to the following link and sign up.
www.planeths.com
BRANCHVILLE HIGH SCHOOL ALMA MATER

Hail to thee our
Ever watchful, ever faithful
Mem'ries sweet of work and pleasure
Through the years, we'll always treasure.
So, to thee, our alma mater, proudly we sing.